moisturize | condition | smooth
Natural Hair Care
Moisturize and smooth your curly, dry, or frizzy hair. Ayurvedic Botanicals, Natural Ingredients.
Natural Ingredients
"…great for overall conditioning, smoothing, and styling."
5 Moisturizing Oils
Organic Sunflower Seed Oil
Coconut Oil
Olive Oil
Castor Oil
Apricot Kernel Oil
Editor's Choice | "Best of the Best"
Award winning natural Indian hair oil has been honored by NaturallyCurly.
Why Darshana?
Experience the ultimate hydration and frizz reduction for your curly hair! Darshana's specially crafted blend of natural oils and ayurvedic botanicals works wonders, giving your hair the love and care it deserves. Say goodbye to flyaways and hello to softer, more manageable locks. Get ready to embrace beautiful, nourished hair like never before!
hair benefits of Ayurvedic Botanicals
Featured In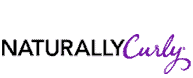 BEAUTY LEADERS LOVE DARSHANA